Messerschmitt Bf 108 B-2 Taifun Trop.
Eduard 1/48
By Tolis.
Ένα από τα Taifuns που έδρασαν στο μέτωπο της Βορείου Αφρικης σε ρόλο liaison βαμμένο με την χαρακτηριστική και ιδιαίτερα αποτελεσματική παραλλαγή ερήμου της Luftwaffe.Για την κατασκευή του μοντέλου δεν χρησιμοποιήθηκαν βελτιωτικά σετ.Όλη η λεπτομέρεια έγινε με βάση τα κομμάτια που δίνονται στο κιτ.
One of the Taifuns which saw action in the North African front in liaison role with the characteristic and very effective Luftwaffe desert camouflage.For the construction of this model they don't used detail sets.All the details are based on kit parts.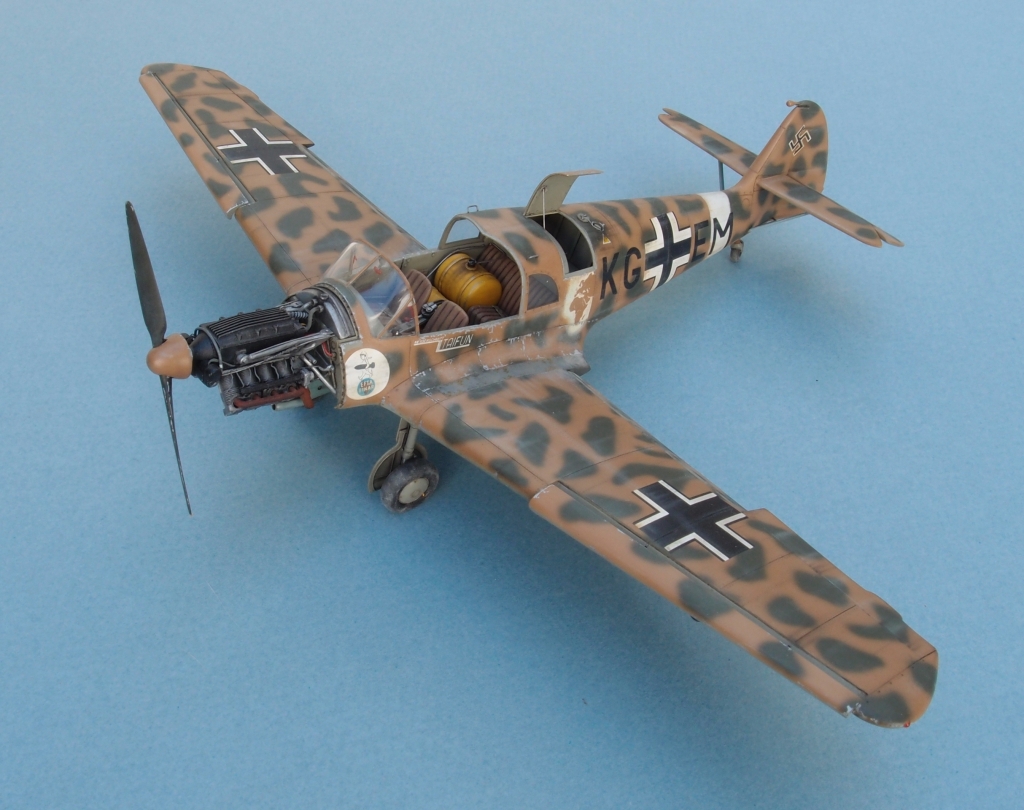 Image Gallery