Heinkel He 162 << Volksjager >> Stuffe V
Revell 1/32
By Tolis

Μία υποθετική μετασκευή βασισμένη στο κιτ της Revell. Χρησιμοποιήθηκαν τα βελτιωτικά σετ της Aires και CMK για το πιλοτήριο
τις φωλεές του συστήματος προσγείωσης, τον οπλισμό και τον κινητήρα. Η ουρά τύπου V και τα ακροπτερύγια κατασκευάστηκαν
από φύλλο πλαστικού και περισεύματα από παλαιοτερες κατασκευές.
A what if conversion based on Revell's kit . Photo etched and resin parts from Aires and CMK detail sets was used for the cockpit
the landing gear bay, the armor and the engine. The V tail and the wingtips constructed from
plastic sheet and parts from spares box.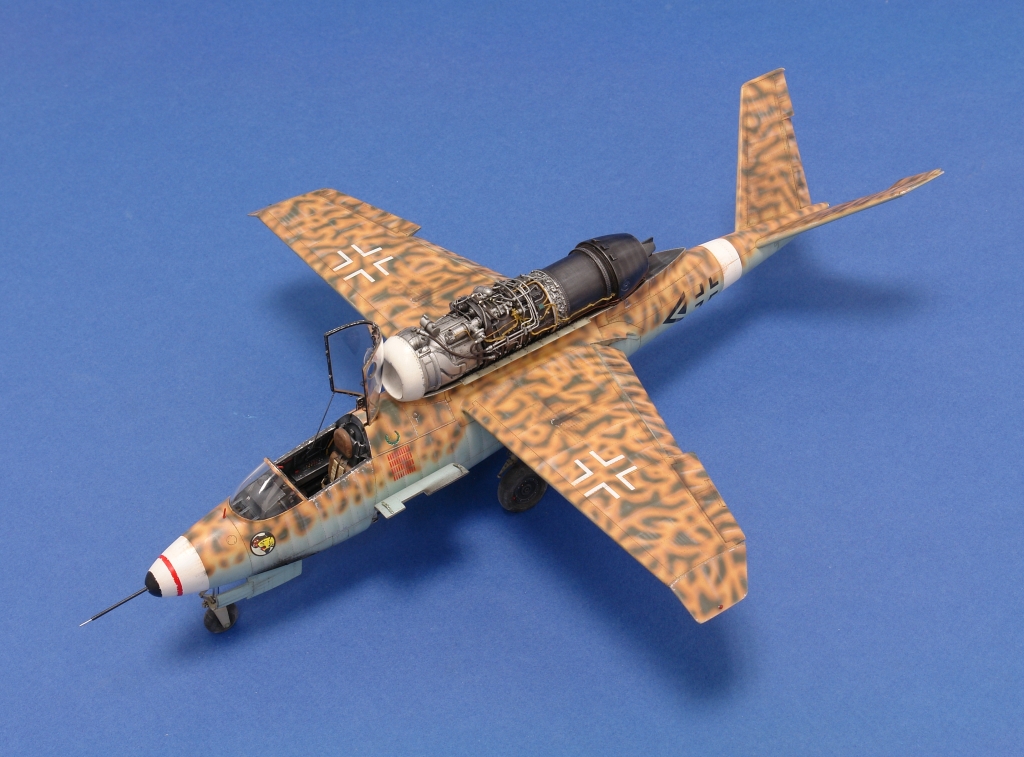 Image Gallery